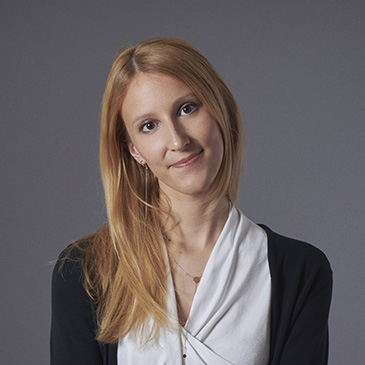 Summary
Position: Associate
Duties: Lawyer specialized in construction and urban planning law
Address: Via Visconti di Modrone 12, 20122 Milano
Email: giulia.dechirico@ammlex.it
Phone: +39 026208161
Fax: +39 0262087927
Associate
Giulia De Chirico carried out her traineeship with a primary Law Firm based in Turin, and is experienced in the fields of public contracts and services, administrative liability, open competition and public sector, as well as acquiring an excellent knowledge of the administrative, accounting and labour procedures.
Upon her professional qualification and after having moved to Milan, Giulia De Chirico began to specialize in the field of urban planning and construction, finally joining Amministrativisti Associati Studio Legale as an Associate.
Experience
2019-ongoing Associate - Amministrativisti Associati Studio Legale
Lawyer – construction and urban planning
2018–2019 Associate - Studio Legale Leone-Torrani
Lawyer – construction and urban planning and procurement
2015–2018 Trainee - Studio Legale Prof. Cavallo Perin
Public procurement and public services, open competitions and public sector
2018 Guest lecturer in Administrative Law with Scuola Universitaria Interdipartimentale in Scienze Strategiche – Turin
2017 Project researcher with regard to the subject of international protection and reception of migrants with Università degli Studi di Torino
Education
Giulia De Chirico has graduated with honours with a dissertation in Administrative Law titled "In house providing nei servizi pubblici", supervisor Chia.mo Prof. Roberto Cavallo Perin.
2018 Lawyer
Registration with the Milan Bar
2015 Degree in law with a mark of 110/110 with honours with Università degli Studi di Torino
Languages
English