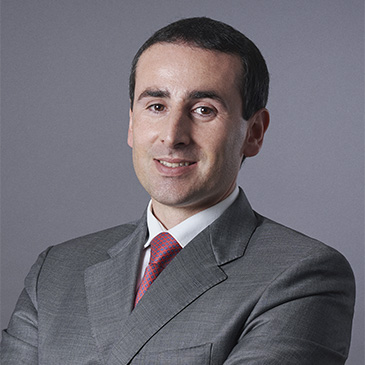 Summary
Position: Senior Associate
Main activities: Public contract, work public procurement, real estate, antitrust law, regulatory-pharmaceutical law, privacy and data protection lawyer
Address: Via Visconti di Modrone 12, 20122 Milano
Email: nicola.ferrante@ammlex.it
Telephone: +39 026208161
Fax: +39 0262087927
Senior Associate
Nicola Ferrante has gained significant experience in all interactions between public administrations and private financial operators and mainly public contracts, with specific focus on public contracts for works, services and supplies, grants and project financing, also over the implementation and contract monitoring stage, both in terms of out-of-court consultancy and in litigation with the administrative jurisdiction bodies. He also deals with traditional administrative law, modello 231 and dealing with any ensuing issues, compliance and regulatory antitrust and pharmaceutical.
He follows several acquisition operations with our firm, mergers, transfer and lease of businesses, especially with regard to the renewable energy market. He also handles due diligence procedures, by coordinating teams of 4-5 people, also with reference to the drafting / supervision of final reports and he manages relationships with final clients (other law firms or legal counsel / contact persons of the companies).
Professional experience
2014-ongoing Senior Associate with Amministrativisti Associati Studio Legale
Public procurement, real estate, regulatory-pharmaceutical law, privacy and data protection lawyer
2006-2013 Associate and Senior Associate - Santa Maria Studio Legale Associato
Public contract, work public procurement, real estate, antitrust law, regulatory-pharmaceutical law, privacy and data protection lawyer
2005-2006 Lawyer with Studio Legale e Tributario Camozzi e Bonissoni
Education
After his law degree in 2004 with Università Commerciale Luigi Bocconi di Milano, Nicola Ferrante has successfully attended master and post-graduate courses for a constant professional update.
2009 Post graduate course "Il punto sul diritto dell'energia" organized by Società Italiana degli Avvocati Amministrativisti at TAR Lombardia, Milano
2005-2006 Annual Master in Law and Administrative Procedure (MDPA) Just Legal Services, via Laghetto 3, Milan (Forms: administrative procedure, public employment, public tenders and jurisdictional litigation)
2004 Law degree with Università Commerciale Luigi Bocconi di Milano
Memberships
Member of Società Lombarda degli Avvocati Amministrativisti
Lingue straniere
English and French
Conferences and publications
Recent conferences
Appalti pubblici e regime delle impugnazioni giurisdizionali
Milano, 9 April 2018
Il nuovo Codice di contratti pubblici - Profili civilistici, amministrativi e penali del Subappalto - Il subappalto tra diritto civile e diritto amministrativo - L'indicazione dei subappaltatori nella giurisprudenza del Giudice amministrativo - Il subappalto nel nuovo Codice dei contratti pubblici e nel Correttivo - Subappalto e profili giuslavoristici - Profili di natura penale nel subappalto
Firenze, 27 June 2017
Corso teorico e pratico di formazione su appalto e subappalto pubblico
Milano, February-April-June 2017
Recent publications
Cooperation with the online magazine SOLOM (www.solom.it), which collects the jurisprudence of the Regional Administrative Court of Lombardy