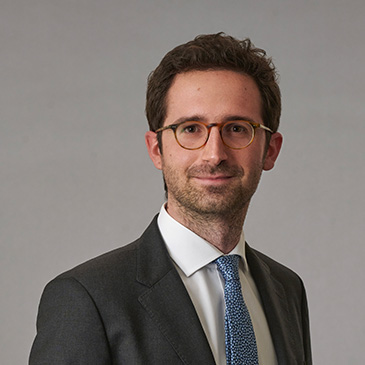 Summary
Position: Lawyer, Associate
Main activities: Lawyer operating in the fields of urban planning, construction and environmental law
Address: Via Visconti di Modrone 12, 20122 Milano
Email: giulio.politeo@ammlex.it
Telephone: +39 026208161
Fax: +39 0262087927
Lawyer, Associate
Giulio Politeo trained at a leading law firm in Veneto, gaining experience in the fields of construction, urban planning and environmental law, with regard to the litigation and extrajudicial matters.
Over the course of his career, he provided assistance within other public sectors as well, such as: litigation on procurement contract execution, access to documents kept by the Public Administration, incentives from renewable sources, access to regulated professions and public employment, public property, local taxes, third sector and educational services, as well as with judgements of fiscal liabilities with the Court of Auditors.
Professional experience
2023 - ongoing  Amministrativisti Associati Studio Legale
Collaboration with the firm's lawyers with litigation and extrajudicial matters, with specific reference to urban planning, construction and environmental law
2017 - 2023 MDA Studio Legale e Tributario, Padova
Cooperation with the lawyers from the Department of Administrative Law in the field of urban planning and construction
Education
2021 - Lawyer - Registration with the Bar Association
2017 – Law degree with Università degli Studi di Ferrara.
2013 – One-year study with Università Ruperto Carola - Heidelberg, Germany.
Languages
English and German