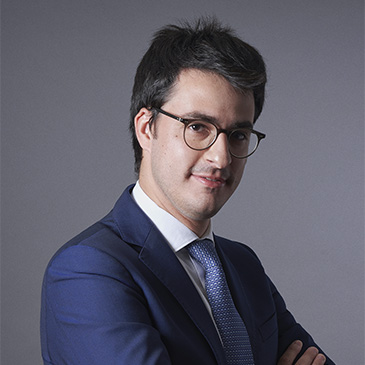 Summary
Position: Lawyer, Associate
Main activities: Construction and urban planning lawyer
Address: Via Visconti di Modrone 12, 20122 Milano
Email: riccardo.villa@ammlex.it
Telephone: +39 026208161
Fax: +39 0262087927
Lawyer, Associate
Over the course of his career, Riccardo Villa has developed a specialization in the fields of construction, urban planning and social housing, both with litigation and out-of-court activities.
He has carried out consultancy activities with regard to due diligence operations related to corporate and real estate acquisitions, with reference to administrative law issues relating to authorization procedures and environmental and energy law.
He is also skilled in the public employment sector, university contests and in the subject of tax liability assessments before the Court of Auditors.
Professional experience
2017-ongoing Associate - Amministrativisti Associati Studio Legale
Construction and urban planning lawyer
2014-2016 Trainee - Amministrativisti Associati Studio Legale
Cooperation with the firm's lawyers with regard to the building and urban planning sectors
Education
Riccardo Villa has graduated with honours with a dissertation titled "giudicato implicito sulla giurisdizione", supervised by Prof. Luca Bertonazzi.
2017 Lawyer
Registration with the Milan Bar Association
2013 Masters degree in law with 110/110 mark with honours with Università degli Studi di Milano
Languages
English